Mom, I don't know how to tell you this.  I can't believe we're starting the quiz on a sad note.
Don't we always?
Are you sitting down?
Aren't I always?
Looks like we're starting the Death Report early this month.
I think I'm sitting now.
Do you remember Debby Bruck, founder of Homeopathy World Community?  I believe she interviewed you in 2012 on "Health Inn"?  Well, apparently she had cancer.  Anyway, her friend Kavitha just announced on Facebook that she passed away on May 5th.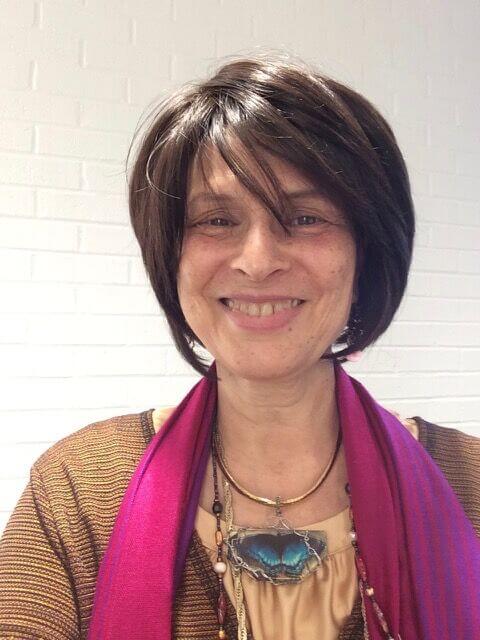 Mom?  Hello!  Mom!!!!!!  I think my mom may have just fainted.  MOM!!!!!  Oh geez.  Mom, snap out of it!  Speak to me!  Where's the Ignatia?
In the meantime, maybe some of my announcements will cheer you up.  On May 19th the direct-to-video movie of "The Brave Little Toaster Goes to Mars" turned 20.
Aaaaaah!!!!!!
You're back!
Shana, this is a disaster!
What, The Brave Little Toaster?
No!  Yes!!!  No!!!!  Debby!  This is terrible!  I never got to say good-bye to her!  She created that website all by herself–so brave (speaking of "brave"…) and all those interviews she did on Health Inn are precious! 
Did you know she interviewed Caralyn?  You know, Caralyn of Sufficient-C?
No, I did not know that!  And you know, Caralyn has been in a lot of my quizzes–or should I say her father has… and her mother was in "You Try Living With Arsenicum!"  Where's the link to Debby's interview with Caralyn? 
Here, and Mom, it takes about a minute for the video to start:
Thanks, I really want to watch this!
Now, if we can possibly get back to "The Brave Little Toaster Goes To Mars".
Oy vey!  No, somehow it doesn't seem appropriate after Debby's death.  Can we have a moment of silence? ………………………………………………………………………………….  
Why don't you report on what we did last month?
Daddy's friend from the Army, Gaynel Hodge, did a show at Monmouth University in their theatre–The Pollack Theater– with Quiet Storm and a few other groups, and Jimmy Merchant from The Teenagers was there.  It was MC'd by Charlie Horner (another person who probably needs an introduction)…
I met Daddy on Charlie's radio show in 1979.
…and his wife Pam.  Anyway, for people who have no idea what I'm talking about, maybe you should explain how Daddy and Gaynel Hodge knew each other.
They were in the Army in Germany, along with Jesse Belvin ("Goodnight, My Love") and Curtis Williams ("Earth Angel") and in fact, they all wrote "Earth Angel" sitting around the piano in the Servicemen's Club.
anyway, they were "nobodies" then but all went on to have hit records!  What are the odds of that happening?  So, Gaynel is 81 now; but he can still sing!  Here he is, singing lead on "Father Time"–he still sounds exactly the same:
Here are Shana and Gaynel Hodge:
So anyway, that's it?  Good, cuz it's time for the QUIZ!!!!!
________________________________________
This is a kid who, for a month, had been unable to walk normally and was in constant pain — just from playing Tennis!  But he had gone way over-board with it!  And I am finding out now that you should interchange your sports activities so that you're not making the same "moves" over and over again, which can lead to "over-use" syndrome:
***
Dear Elaine,
"Wonder Woman" told me to get in touch with you.  My son, "Marvin Gardens", is suffering from pain in his left upper thigh.  The pain starts around his left glute area and travels down to his knee.  It is more intense when he puts weight on that leg; so, walking is bad.  We refrained from all physical activities from past one month.  I have seen Neurospine Surgeon initally, as they were suspecting that it might be associated with spine.  But lumbar spine MRI findings were normal .
We were referred to Sports specialist at Boston childrens Hospital.  The doctor there suspected some inflammation in his iliac crest.  Later he confirrmed the same with the MRI of pelvis.
Please advise.
I'll have to ask you to fill out the acute case questionnaire:
Name: "Marvin Gardens"
Age: 12.5 years
Male or Female: Male
Weight: 139.4 lbs
Height: 5'7 "
Date: 9/8/17
Email Address: [email protected]****.com
Describe the complaint
"Marvin" was playing in a tennis tournment during summer.  He was playing for about 2 hours in the morning and sometimes 2 hrs. in the late evening. After about 30 days of this kind of practice, he started complaining that he had pain in his upper thigh.  It hurts on the left glute into the thigh and comes down along the leg until his knee.
Is it sciatic nerve pain?
Etiology–
"Marvin" started playing tennis when he was around 6.  He started hitting with dad initially and later joined YMCA.  He plays in the local USTA tournments. He aims to be a pro tennis player and gives a tough fight to the opponent.  He goes for the most toughest ball.  In that process he stretches his legs and arms.  Couple of times he felt the pressure doing so.  To improve his footwork he used go for an hour workout almost every day during his practices.  Apart from this he plays recreactional soccer and basketball during spring, fall and winter seasons.
Sensation–
The pain is the left glute.  It increases with running or just putting weight on that leg.  After a little activity like walking a little more or taking more stairs it starts to radiate down the leg and stops at his knee.  The pain travels along the leg (the side of the leg).  Sometimes he feels a thud thud kind of pain too (like someone is punching)
Appearance–
Nothing.  But the Physical therapist said that there is a change in his gait.  He is not able to put pressure on left leg.  He is kind of leaning to right when walking.  He grew a lot in the last one year. He grew like 4 inches and gained a good amount weight too.
Location–where on the body is your complaint located?
Left glute to upper thigh and sometimes knee
Modalities–
Cold packs make it better.  Also when the PT was streching his leg, he felt it little better.  By stretching I mean he was holding the leg by his foot and pulling it away from the bed.  He sits on the bed rather than on a chair.  Sitting on the chair makes it more painful
Concomitants
The pain keeps getting less and more intense but nothing else comes with it.
Discharges–
None
Generals–
None
The mentals:
"Marvin" is in 7th grade, this is when all the school sports club starts.  He is not able to participate in the clubs nor able to run in his gym class.  This is making him sad but he is not emotional.
What have you been saying?
He comes back and says that his leg hurts.
What are you doing?
For more than a month he is staying away from all sports and activity.  He just comes home does his homework and watches any tennis matches on his computer.  He is sitting most of the time.
Describe your thirst and appetite–
His thirst is normal.  He likes to drink any kind of store bought juice.  I only buy them rarely.  He is not craving anything in particular.  He drinks a lot of water.
Fever?
None
Sweating?
He used to sweat a lot when he was playing sports.  But as of now he is quiet, normal.
Odors?
None
What is most striking, peculiar or identifying about your condition?
His gait has changed a little . He is avoiding the usage of left leg most of the time.
Is there a diagnosis?
Iliac crest apophysitis.  Inflammation around the growth plate.
Describe your energy–
He is active at home and school.  He is full of energy and bubbly.  He will make his sister laugh and annoy her sometimes.
What does your tongue look like?
pink , white and long.  Most of the times he gets mouth sores.  They are very painful for few days and then they go away.  From my observation if he eats more cheese or outside food he gets them on his tongue and lips.
If you have a cough…
No cough. But when he starts sneezing he sneezes like 50 times.  He has been doing it every morning after he wakes up and before he sleeps.
If you haven't already said if you're hotter or colder than usual…
He always puts fan just beside his bed at night.  He likes it when air blows on his face. He likes it cold when he sleeps.
I need to know what you eat, drink and "take".
We are Hindu vegetarians.  He starts his day with a glass of milk.  For breakfast he enjoys traditional food dosas and idlis or two slices of bread or just a banana and juice.  For lunch we usually eat rice or roti.  Sometimes sandwich or pasta.  He loves pizza so once in a while he eats pizza.  He keeps munching on any snacks like chips, popcorn cheese-itz, apples and chocolates.  For dinner again it is rice or roti.  I cook lentils everyday. He hates whole grains.  But we take lentils, cooked vegetables and home made yogurt in both the meals.  Sometimes he gets hungry after dinner and looks for something to eat like a cookie or chocolate.
In a message dated 9/9/2017… follow-up questions:
What are the doctors saying happened to the growth plate? And which growth plate is it, as there are two on each long bone, one at each end; so, on the femur, there would be two growth plates, which one is damaged?  Are the doctors saying it's a growth plate fracture?  If not, what are they saying is wrong with it?  And what have they proposed as a treatment other than rest?  By the way, here is a great article on "over-use injuries" in children due to sports:
http://orthoinfo.aaos.org/topic.cfm?topic=A00613
Is it sciatic nerve pain?
No, it is not sciatic nerve pain.  The doctor initially suspected it to be sciatic nerve pain.  After MRI's they ruled out that problem.
You can't see nerves on an MRI.  I'm just wondering how the Dr. came to his conclusion based on an MRI.  I mean, he suspected sciatica, right?  He orders an MRI.  He looks at the MRI and says, "No, it's not sciatica."  But nerves don't show up on an MRI.  The case has all the symptoms of sciatica.  I hope it IS sciatica, because that would be easier to treat, less physical damage.
I had the evaluation with PT last week.  He said that "this problem is pretty new that they are seeing in children who are playing sports and over using the growth plate."  That is why it took us for a while to diagonise the problem.  The doctors in Boston childrens see a lot of patients every day, so it was easy for them to identify the problem rather than the ones in NH.
I would like you to buy or order this remedy: _____________ 30C.  He should take 3 doses a day in water with 5 succussions before each dose.  If there's an aggravation, stop dosing.  If there's a striking improvement, stop dosing.  And Mrs. Gardens, I just have a bit of advice for you.  When a person is playing sports to the extent your son is, he has to eat like an athlete in order to support all the extra exertion.  Your son is eating like a couch potato!  He needs super nutrition: a protein shake in the morning, carrot juice during the day…see my Convalescence article for details on this:
https://hpathy.com/homeopathy-papers/tidbits-part-8-convalescence/
Also see "What To Feed Your Kids…"
https://hpathy.com/homeopathy-papers/tidbits-47-feed-kids-wont-wind-sick-stupid/
*****
In a message dated 9/12/2017 7:55:30 P.M. Eastern Daylight Time, ********* writes:
Hello Elaine,
"Marvin" says __________ 30c has worked a little bit.
In a message dated 9/13/2017 4:20:44 P.M. Eastern Daylight Time, ********* writes:
Hi Elaine,
"Marvin" is telling that the pain is much better than yesterday.  50% better.
Oh my goodness!  I am so excited!  Listen, when he is more than 50 percent improved, cut back to two doses a day, and keep me posted.  If he continues to improve, you can cancel his physical therapy.
In a message dated 9/14/2017 6:16:21 P.M. Eastern Daylight Time, ********* writes:
Hello doc,
"Marvin" is feeling a lot better today.
Can you give me a percentage?  I believe yesterday it was 50%.
He is able to move his leg well and no pain while walking.
Wow! 
Thank you so much.
In a message dated 9/15/2017 5:06:43 P.M. Eastern Daylight Time, ********* writes:
Hi Doc,
Today the pain is 0.  No pain at all.
__________________________________
Well, I guess that about does it!  What was the remedy?  Write to me at [email protected] and tell me, the answer will be in next month's ezine. 
Oh, and by the way, the best way to honor Debby is to continue to use her website for information on homeopathy, especially all her interviews on Health Inn, it's a tremendous resource!
OK, see ya next time!  Bye-bye!
________________
Elaine Lewis, D.Hom., C.Hom.
Elaine takes online cases! Write to her at [email protected]
Visit her website: www.ElaineLewis.hpathy.com