The world is increasingly consuming content through various social media.
To teach good classical homeopathy through social media platforms like YouTube, Facebook, LinkedIn, Instagram etc, Dr. Manish Bhatia has launched new content channels on various social media, under the brand 'Master Homeopathy'.
The intent is to reach out to the homeopathic community through Free Quality Content which is specifically made for social media, like videos, snippets, reels, facebook-live, insta-live, youtube-live, interviews, quizzes, events and more related to organon, repertory, materia medica, therapeutics, clinical cases, tips etc.
Dr Manish Bhatia is one of the most well-known homeopathy teachers. His command over Organon of Medicine, not just in theory but also in clinical practice, makes him one of his kind among homeopathy teachers. His Organon books are part of official curriculums the world over, are approved by the Central Council of Homeopathy in India and are highly rated by the readers.
We invite you to please follow/subscribe/join the following social media handles to become a master prescriber with Dr Bhatia:
Master Homeopathy on Telegram
https://t.me/+pz_k_DI7Fsc1MjY9
Master Homeopathy on Facebook
https://www.facebook.com/masterhomeopathy1/
Master Homeopathy on Instagram
https://www.instagram.com/masterhomeopathy/
Master Homeopathy on YouTube

https://www.youtube.com/channel/UCtG77PQzJ0Ifdb6MS2Tjonw/featured
Master Homeopathy on Linkedin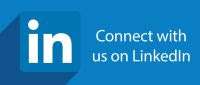 https://www.linkedin.com/company/master-homeopathy/
Please subscribe to all of them as some of the content on each platform will be unique to that platform.
Yours in Homeopathy,
Team Master Homeopathy