Dear Friends,
It was nearly 22 year ago (yr 2001) that a young man, 24, with a double graduation in computer science and homeopathy, felt the need for more professional content for homeopathy on the internet. He wanted to make homeopathy accessible to everyone. Thus was born this project Hpathy.com with the slogan: Homeopathy for Everyone.
He soon found other people who had similar dreams and they came together for a larger cause. The Hpathy Team published the first ever electronic medical journal in 2004 and Hpathy.com became a very successful global team effort, where every homeopath, from every school of thought was willing to contribute. It has been an amazing journey since then.
Together we saw Hpathy.com become the world's leading homeopathy portal; we faced numerous attacks from skeptics as we grew; we saw the advent of social networks causing demise of discussion forums; we say the world transitioning from text-based content to video and audio; we saw censoring from search engines in the name of 'medical' information; we saw many other highs and lows.
The young man, that was me, is now a ripe mature man, who has seen a lot in this process. Despite serving homeopathy with our full vigor since 2001, I have seen homeopathy shrinking globally. Outside India, there is a quantitative reduction. In India, there is a qualitative reduction despite quantitative growth. As a community, somewhere we have failed to produce more homeopaths and better homeopaths.
There are many people who are still working very hard to further the cause of homeopathy, be it through education or research. The dreamer in me too is still alive and to fulfill the dream of making homeopathy a globally accepted school of medicine, to ensure that homeopathy survives and grows, I have started a new venture to educate and empower the young homeopaths. This new venture is called Master Homeopathy Academy.
The idea behind this endeavor is to teach and empower the young homeopaths through social media and through online courses. I want your support and blessings in this new effort. You can support us by doing two things:
1. Join the online academy for online courses in homeopathy:
https://academy.doctorbhatia.com/
2. Follow us on our social media handles to access our free daily education updates in the 'Aaj ka Gyan' series, where I share learning from my own practice and teach Organon, Materia Medica and Repertory in a fun and interactive way. You can check some of the social media videos in this issues too. And here are the social media handles to follow:
Master Homeopathy on Instagram
https://www.instagram.com/masterhomeopathy/
Master Homeopathy on Telegram
https://t.me/+pz_k_DI7Fsc1MjY9
Master Homeopathy on Facebook
https://www.facebook.com/masterhomeopathy1/
Master Homeopathy on YouTube

https://www.youtube.com/channel/UCtG77PQzJ0Ifdb6MS2Tjonw/featured
Master Homeopathy on Linkedin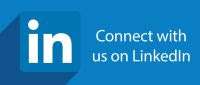 https://www.linkedin.com/company/master-homeopathy/
Yours in Homeopathy,
Manish Bhatia
---
In This Issue
–– Master Homeopathy – A New Beginning – Manish Bhatia
–– Americans for Homeopathy Choice – Paola Brown
–– Letters to the Editor
HOMEOPATH IN THE HOT-SEAT
–– Dr. Sunil Anand is interviewed by Alan V. Schmukler
ARTICLES
–– A Brief Explanation of Polarity Analysis – Devang Shah
­–– Protocols – Edouard Broussalian 
­–– The Thyroid as the Invisible Determinant of Delayed Development in Infants – Elizabeth Adalian
­–– A Look at Homeopathy in Epilepsy – Maria Helena Rossi     
–– The 5th Global Proving – Chetna Shukla
–– A Promise of Health – Serving Oaxaca's Mixtec Alta -How it Came to Be – Bill Grannell              
–– Homeopathy & Autism – Advice for Parents – Giovanna Franklin
–– TIDBITS 101 – Elaine Lewis
–– Homeopathy Tips & Important News – Alan V. Schmukler
CLINICAL CASES
–– A Severe Traumatic Brain Injury – Joachim F. Grätz
–– Vaccine Damage in a Boy of 3 – Sohani Gonzalez
–– COVID 19 – A Learning Curve – Daniela Karsten
–– Hypertension with Influenza – Rajiv Peres
–– Frequent Cough & Cold in a Man of 42 – Prajakta Vaidya & Preety Shah
–– Information from the 7th Chakra – Effects on All Levels – Jiri Cehovsky
–– Homoeopathic Management of Chondromalacia and Erosive Gastritis – Vishal V. Deshpande / Eshwar A.
–– PCOS in a Woman of 24 – Deepthi Anand
–– The Case of an Over Stressed Lawyer – Chanda Shah
–– Tinea Cruris in a Man of 28 – Shweta Singh
–– Venous Leg Ulcer – Discussion and Case – Pranali Wandile
RESEARCH
–– Research in Homeopathy #57 – Robert Medhurst

BOOK REVIEWS
–– Live Right for your Remedy Type by Gabrielle Traub is reviewed by Kavitha Kukunoor
VETERINARY
–– Ask the Holistic Vet – June 2023 – Deva Khalsa
AGRO-HOMEOPATHY
–– Ask the Plant Doctor, June 2023 – Radko Tichavsky
CARTOONS
–– An A.I. Homeopath Takes a Case – Alan V. Schmukler
HOMEOPATHY CROSSWORD
–– Homeopathy Crossword – June 2023 – Alan V. Schmukler
SOLVE THE CASE QUIZ
–– QUIZ –SOS After Fainting – Elaine Lewis
–– Revisiting: The Weirdest Cough Ever! – Elaine Lewis